Behold the Georgia Podcast Network studio in all its glory: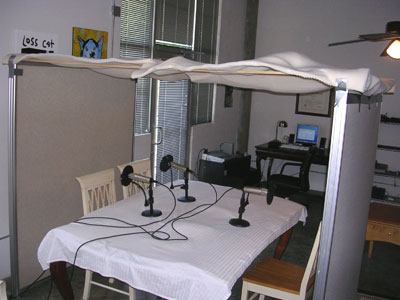 The two partitions you see were donated by Melanie Goux (thanks Melanie!). Four dowels from Ace Hardware, three Comfy Foam mattress pads from Target, and a whole lotta duct tape later, we get significantly reduced echoes.
Now all we need to do is name the place. Suggestions?
2 comments