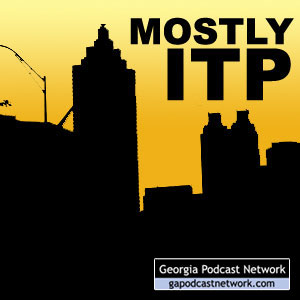 Amber and Rusty podcast about whatever strikes their fancy, which generally are things and issues inside Atlanta's perimeter.
Hosts: Amber Rhea, Rusty Tanton
Channel: Society & Culture » Personal Journals
May contain content only suitable for adults
Show notes
This interview was recorded at Charis Books and More, before a screening of Bailey Barash's new documentary, The AIDS Chronicles - Here to Represent. Bailey is an Atlanta native who spent 19 years at CNN before starting her own production company. The AIDS Chronicles is the result of almost five years of work documenting the impact of HIV/AIDS on the urban black community in Atlanta.
Bailey and I discussed media representation of AIDS, its impact on Atlanta in contrast to other areas of the country, some of the challenges of making a documentary about a sensitive subject matter, and more. (I feel I should apologize to all you listeners for saying "uh-huh" so much in this interview. I usually don't do that!)
The film, by the way, is amazing. It deserves all the accolades it's receiving and many more. Don't pass up the opportunity to see it!