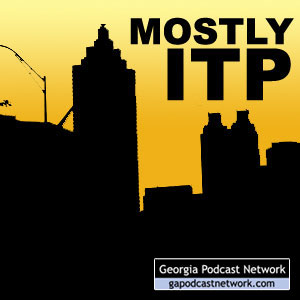 Amber and Rusty podcast about whatever strikes their fancy, which generally are things and issues inside Atlanta's perimeter.
Hosts: Amber Rhea, Rusty Tanton
Channel: Society & Culture » Personal Journals
May contain content only suitable for adults
Show notes
In this episode I speak with Bobby Blackwolf, host of The Bobby Blackwolf Show. It's the first in what we hope will be a series of several more Meet Your Affiliates interviews over the next few months with Georgia Podcast Network affiliates.
The interview is broken into two parts, of which this is the first. Here we discuss the history behind Bobby's show, the Nintendo Wii, our shared esteem for Super Mario Bros. 2, and a few other topics.
In the second part, which is posted here, we mostly talk about the Atlanta game industry and the politics of gaming.