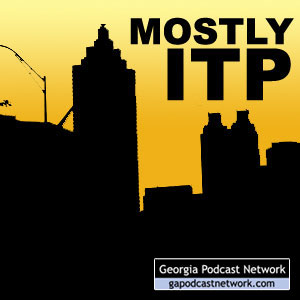 Amber and Rusty podcast about whatever strikes their fancy, which generally are things and issues inside Atlanta's perimeter.
Hosts: Amber Rhea, Rusty Tanton
Channel: Society & Culture » Personal Journals
May contain content only suitable for adults
Download
Show notes
Urban Hiking Atlanta held its first hike in January, and already interest is exploding, mainly via word of mouth. Rusty and I talk with Eli Dickerson about the many different benefits to be gained from going on an urban hike - environmental education, discovering parts of Atlanta of which you might have been unaware, meeting new people, and more.