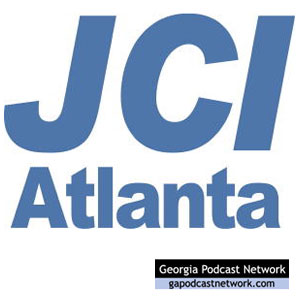 Junior Chamber International Atlanta is an organization of young professionals with the purpose of training the young leaders of tomorrow. This podcast features speeches from many of Atlanta's top executives and entrepreneurs.
Hosts: jciatlanta
Channel: Business
Show notes
Brian Pilger is the Vice President for Transportation at the Metro Atlanta Chamber of Commerce. As part of the Public Policy Division - which focuses on Quality of Life issues in the Atlanta region - Brian's efforts focus on improving traffic congestion throughout the metro area.
Before joining the Metro Atlanta Chamber in 2003, Brian was a consultant at McKinsey & Company, a global management consulting firm, for several years and a Quality Leader and Sales Manager for the GE Energy. Brian began his professional career as a submarine officer in the U.S. Navy.
Brian holds a Masters Degree in Nuclear Engineering from Georgia Tech and a Bachelor's Degree from the United States Naval Academy. He lives in the City of Atlanta with his wife, Laura Lee, and their three children.
Length: 36:00 minutes
File size: 32.96 MB