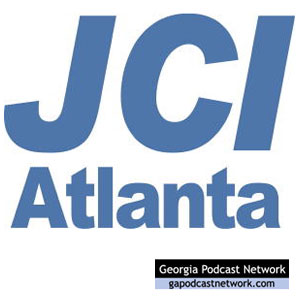 Junior Chamber International Atlanta is an organization of young professionals with the purpose of training the young leaders of tomorrow. This podcast features speeches from many of Atlanta's top executives and entrepreneurs.
Hosts: jciatlanta
Channel: Business
Show notes
Leadership By Doing
Hosted by Ben Hester of JCI Atlanta, please visit our website at JCI Atlanta
Many young people look to learn leadership skills. But how best to do this... a class? a course? a program? JCI Atlanta believes that leadership is not just learned, but developed. And the best way to develop your leadership skills is practice, i.e. leadership by doing.
Speakers for this event included:
Garrett Graveson, Co-Founder HERO for Children, click here for full bio: http://www.heroforchildren.org/about/founders.asp
Ryan Gembala, Co-Founder HERO for Children, click here for full bio: http://www.heroforchildren.org/about/founders.asp
Wes Moss, Star of The Apprentice, click here for full bio: http://www.wesmoss.com
For More Info on JCI Atlanta, please visit our website at www.JCIatlanta.org