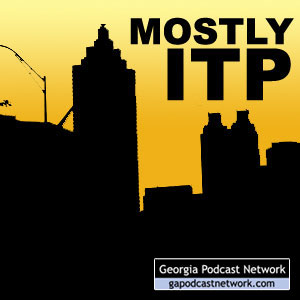 Amber and Rusty podcast about whatever strikes their fancy, which generally are things and issues inside Atlanta's perimeter.
Hosts: Amber Rhea, Rusty Tanton
Channel: Society & Culture » Personal Journals
May contain content only suitable for adults
Show notes
In this May 23 interview, I talked with singer/songwriter Vicki Blankenship, CEO of Indiegrrl. We sat on the patio of My Sister's Room in Decatur and slapped mosquitoes - and talked about music, life, and more.
The Indie Grrl Showcase, organized by Vicki, will be at Eddie's Attic on Friday, May 26th. It starts at 7:30 and lasts until everyone's too tired to dance * anymore.
To hear more of Vicki Blankenship's music, visit our affiliate Rubyfruit Radio. Also be sure to check out Indie Music For Life and Outmusic.
* : Okay, I've outed myself as unhip; clearly I had never been to Eddie's Attic before tonight. I didn't realize it wasn't a dancing kind of venue. Nevertheless - Vicki et al put on a fantastic show!
Length: 15:15 minutes
File size: 13.97 MB