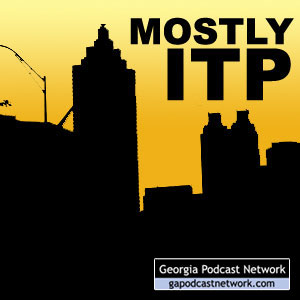 Amber and Rusty podcast about whatever strikes their fancy, which generally are things and issues inside Atlanta's perimeter.
Hosts: Amber Rhea, Rusty Tanton
Channel: Society & Culture » Personal Journals
May contain content only suitable for adults
Download
Show notes
On June 10, Rusty and I welcomed Atlanta photographer Frank Lazaro to the GAPN studio. Frank is curator of the Atlanta Urban Photography Exhibit, which will be held June 24 at Moving Spirits Studio and Gallery. The photographs in the exhibit - all taken by members of the Atlanta Flickr group - showcase Atlanta's unique urban landscape.
Length: 18:41 minutes
File size: 17.11 MB