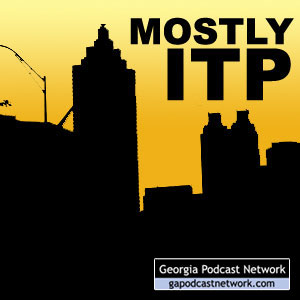 Amber and Rusty podcast about whatever strikes their fancy, which generally are things and issues inside Atlanta's perimeter.
Hosts: Amber Rhea, Rusty Tanton
Channel: Society & Culture » Personal Journals
May contain content only suitable for adults
Download
Show notes
This is our first attempt at a podcast consisting wholly of Rusty and me sittin' around talking. We tried not to make it too boring. We discuss important issues such as stuff Rusty says in his sleep and the proper pronunciation of 'pillow.' This episode also features the first installment of our new segment, "We Weep For The Future," in which we subject listeners to particularly bad MySpace profiles.
Length: 32:09 minutes
File size: 29.44 MB