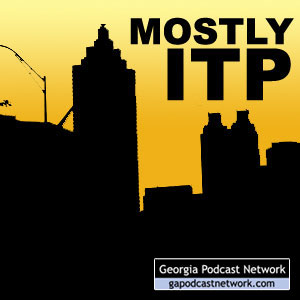 Amber and Rusty podcast about whatever strikes their fancy, which generally are things and issues inside Atlanta's perimeter.
Hosts: Amber Rhea, Rusty Tanton
Channel: Society & Culture » Personal Journals
May contain content only suitable for adults
Show notes
It's time for Part II of our south Georgia road trip recap. We discuss the "warm presence" at the Americus Garden Inn; our impressions of the Georgia Rural Telephone Museum; photography adventures in abandoned small towns; and the illustrious Cafe Erotica (and nearby motel). There's also a tangential political rant, so pay attention if you're into that sort of thing.
Oh, and if you've been wondering what the deal is with the "Jesus is Coming" song we've used as our intro/outro music in this and the previous podcast... Well, it was a song we heard on the radio somewhere 'round Macon. We like it better with our names dubbed in, though.
Length: 25:43 minutes
File size: 23.56 MB