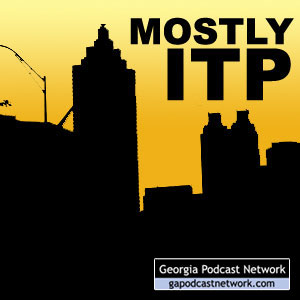 Amber and Rusty podcast about whatever strikes their fancy, which generally are things and issues inside Atlanta's perimeter.
Hosts: Amber Rhea, Rusty Tanton
Channel: Society & Culture » Personal Journals
May contain content only suitable for adults
Download
Show notes
In this interview, which was recorded in March, I talk with RuthE Levy, Democratic candidate for state Senate in District 32. She is running against incumbent Republican Judson Hill.
Topics:
MARTA to Cobb County, 23-lane expansion of I-75, and other transportation issues
Education funding and unfunded mandates
Running a campaign as a Democrat in heavily-Republican Cobb County
Voter ID legislation, and RuthE's proposal for a constitutional amendment
District maps
Correction: RuthE is running in District 32, not District 46.
Length: 19:10 minutes
File size: 17.55 MB