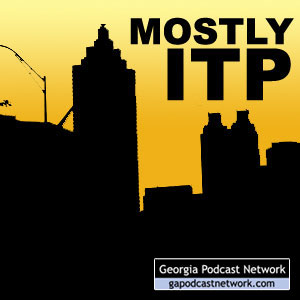 Amber and Rusty podcast about whatever strikes their fancy, which generally are things and issues inside Atlanta's perimeter.
Hosts: Amber Rhea, Rusty Tanton
Channel: Society & Culture » Personal Journals
May contain content only suitable for adults
Show notes
This is our second movie review podcast. We take on Mike Mill's 2005 (oh God, here it comes) coming-of-age film Thumbsucker and the 1972 race parable/trashy drive-in fodder The Thing With Two Heads. Shout out to Videodrome for having the extensive selection of hard-to-find movies that make these reviews possible.
Length: 21:12 minutes
File size: 19.42 MB