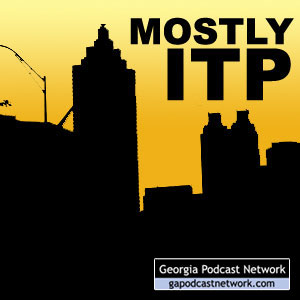 Amber and Rusty podcast about whatever strikes their fancy, which generally are things and issues inside Atlanta's perimeter.
Hosts: Amber Rhea, Rusty Tanton
Channel: Society & Culture » Personal Journals
May contain content only suitable for adults
Show notes
In the first of what we intend to become a series of interviews with our affiliate podcasters, Amber and I interview Chilly of the 10,000 things. We discuss his podcast and travels, and also touch on online dating and (wait for it) the implications of podcasts on how people communicate in real life.
Length: 21:36 minutes
File size: 19.8 MB