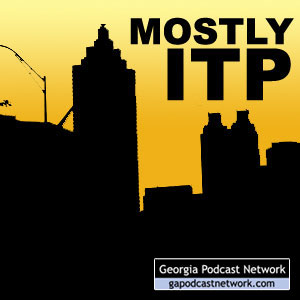 Amber and Rusty podcast about whatever strikes their fancy, which generally are things and issues inside Atlanta's perimeter.
Hosts: Amber Rhea, Rusty Tanton
Channel: Society & Culture » Personal Journals
May contain content only suitable for adults
Show notes
In this special college football edition, I preview the SEC West with help from Pat, Nico, and Jay Coulter. Pat hosts Razorpod, an Arkansas Razorbacks podcast; Nico writes Roll 'Bama Roll, an Alabama Crimson Tide blog; and Jay Coulter writes Football Saturday in the South, an Auburn Tigers blog.
Length: 39:00 minutes
File size: 35.71 MB
We're seeking someone to host a sports podcast focused on in-state teams and their regional rivals. If you think you're the guy or gal for the job, drop me an e-mail at rusty@gapodcastnetwork.com.