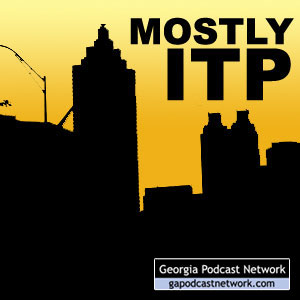 Amber and Rusty podcast about whatever strikes their fancy, which generally are things and issues inside Atlanta's perimeter.
Hosts: Amber Rhea, Rusty Tanton
Channel: Society & Culture » Personal Journals
May contain content only suitable for adults
Show notes
Saturday afternoon, I participated in another panel discussion / Q&A session: Women in Podcasting. Joining me were:
Also, Leann of Tag in the Seam spoke up from the audience!
Length: 1:02:16 minutes
File size: 57.01 MB