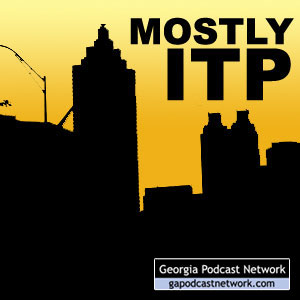 Amber and Rusty podcast about whatever strikes their fancy, which generally are things and issues inside Atlanta's perimeter.
Hosts: Amber Rhea, Rusty Tanton
Channel: Society & Culture » Personal Journals
May contain content only suitable for adults
Show notes
Here is the third and final (for us) panel we participated in as part of the Dragon*Con podcasting track. Joining us to discuss podcasting directories were:
Many thanks to Derek and Swoopy for organizing the discussions, which we think went swimmingly!
In case you noted the jump from day 2 to day 4 in the titles, Amber and I were out of town on day 3. Plans to send a guest correspondent didn't work out.
Length: 1:03:27 minutes
File size: 58.1 MB