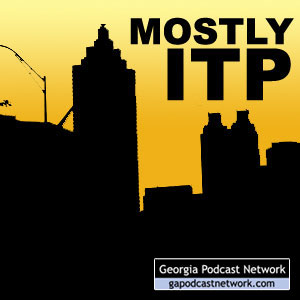 Amber and Rusty podcast about whatever strikes their fancy, which generally are things and issues inside Atlanta's perimeter.
Hosts: Amber Rhea, Rusty Tanton
Channel: Society & Culture » Personal Journals
May contain content only suitable for adults
Download
Show notes
In this August 15 interview, I talk with Bianca Frisby of the Atlanta Feminist Women's Health Center. Their 10th Annual Choice Celebration is coming up on September 28, so make sure to get your tickets!
This podcast also features music from Atlanta-based band Golden. You'll hear samples of their songs "Come Over" and "Loving Star."
Length: 15:09 minutes
File size: 13.88 MB