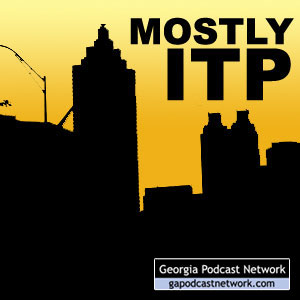 Amber and Rusty podcast about whatever strikes their fancy, which generally are things and issues inside Atlanta's perimeter.
Hosts: Amber Rhea, Rusty Tanton
Channel: Society & Culture » Personal Journals
May contain content only suitable for adults
Show notes
In our second affiliate interview, Rusty and I talk with Leann of Tag in the Seam. This interview was recorded at Dragon*Con, after we'd fulfilled all our panel obligations. We theorize about why there aren't more women involved in podcasting, get briefly interrupted by a roving band of podcasters who aren't us, and disparage the choice of carpet in the Hilton.
Length: 15:05 minutes
File size: 13.8 MB