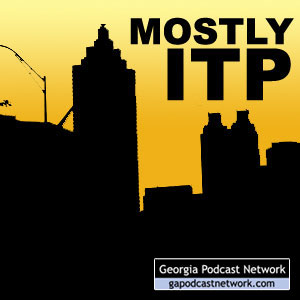 Amber and Rusty podcast about whatever strikes their fancy, which generally are things and issues inside Atlanta's perimeter.
Hosts: Amber Rhea, Rusty Tanton
Channel: Society & Culture » Personal Journals
May contain content only suitable for adults
Show notes
In this episode, Rusty and I talk with three cast members of The Thing About Men, currently playing at Horizon Theatre: Brandon O'Dell, Sara Onsager, and David Howard. We also talk with Horizon artistic director and co-founder Lisa Adler. The Thing About Men is playing through mid-November.
Length: 19:30 minutes
File Size: 17.86 MB