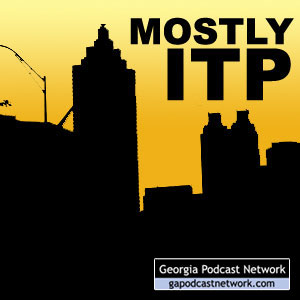 Amber and Rusty podcast about whatever strikes their fancy, which generally are things and issues inside Atlanta's perimeter.
Hosts: Amber Rhea, Rusty Tanton
Channel: Society & Culture » Personal Journals
May contain content only suitable for adults
Download
Show notes
As you may or may not know, I started taking pole dancing classes in June, and have been hooked ever since. (My Level 1 graduation is coming up on Oct. 30 - the same day as my birthday!) On Oct. 16, I sat down with dance instructors and savvy businesswomen Angela and Tracy, at the PoleLaTeaz studio in Inman Park. Have a listen and learn about the various classes PoleLaTeaz has to offer, and the many benefits to be gained from exotic dance.
Length: 17:12 minutes
File size: 15.8 MB