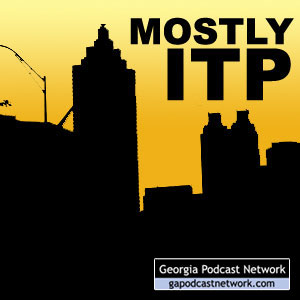 Amber and Rusty podcast about whatever strikes their fancy, which generally are things and issues inside Atlanta's perimeter.
Hosts: Amber Rhea, Rusty Tanton
Channel: Society & Culture » Personal Journals
May contain content only suitable for adults
Show notes
In this episode, I interview Joe Inman and Rock Bernard of the Airplane Filling Station Preservation Association, which exists to preserve and restore the Powell Airplane in Powell, Tennessee, which is just outside Knoxville.
This is the first of two podcasts Amber and I recorded during our Tennessee road trip in mid-October. We traveled through Nashville and Knoxville, and recorded a podcast in each city. This is the furthest OTP we've ventured to record yet!
Length: 11:17 minutes
File size: 10.35 MB