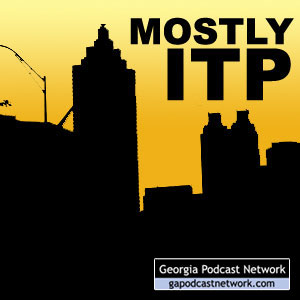 Amber and Rusty podcast about whatever strikes their fancy, which generally are things and issues inside Atlanta's perimeter.
Hosts: Amber Rhea, Rusty Tanton
Channel: Society & Culture » Personal Journals
May contain content only suitable for adults
Show notes
In our fourth movie review podcast, Rusty and I talk about Heidi Ewing's and Rachel Grady's documentary Jesus Camp, and John Cameron Mitchell's Shortbus. At the time we recorded this podcast, little did we know it would become noteworthy that Ted Haggard is featured in Jesus Camp!
Length: 17:12 minutes
File size: 15.8 MB