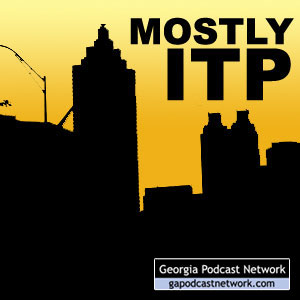 Amber and Rusty podcast about whatever strikes their fancy, which generally are things and issues inside Atlanta's perimeter.
Hosts: Amber Rhea, Rusty Tanton
Channel: Society & Culture » Personal Journals
May contain content only suitable for adults
Show notes
In the very first science experiment episode of Mostly ITP, Amber and I test out the female condom. You may remember this thing from when it was in the news around 1992. Well, we found out it was still on the market and wanted to know if it was as cumbersome as it sounded. Listen to hear our findings. We compared its application and use side-by-side with a male condom.
The application instructions we mentioned in the audio can be found here.
Length: 16:00 minutes
File size: 14.67 MB