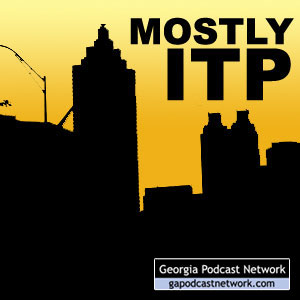 Amber and Rusty podcast about whatever strikes their fancy, which generally are things and issues inside Atlanta's perimeter.
Hosts: Amber Rhea, Rusty Tanton
Channel: Society & Culture » Personal Journals
May contain content only suitable for adults
Show notes
A few weeks ago, Rusty and I went on a ghost hunt with the Henry Ghost Hunters (you might recognize them from a previous podcast), at the old Georgia Mental Health Institute. In this podcast, we talk about the experience and play some EVPs for you that our recorders captured that night. Prepare to be creeped out.
You can also take a look at my photos of the Georgia Mental Health Institute, from June 2006.
Length: 25:53 minutes
File size: 23.7 MB