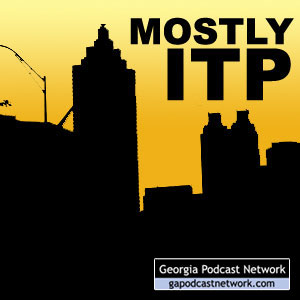 Amber and Rusty podcast about whatever strikes their fancy, which generally are things and issues inside Atlanta's perimeter.
Hosts: Amber Rhea, Rusty Tanton
Channel: Society & Culture » Personal Journals
May contain content only suitable for adults
Show notes
During lunch at SoCon07, Rusty and I interviewed Karsh of BlackGayBlogger.com, another of our awesome Georgia Podcast Network affiliates. Karsh has been podcasting since September 2005, making him an old hand at it. We talk about how podcasting can let people hear perspectives that might otherwise slip through the cracks.
And of course, there's an obligatory PodCamp Atlanta promo.
Length: 11:00 minutes
File size: 10.5 MB