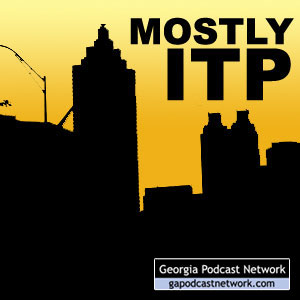 Amber and Rusty podcast about whatever strikes their fancy, which generally are things and issues inside Atlanta's perimeter.
Hosts: Amber Rhea, Rusty Tanton
Channel: Society & Culture » Personal Journals
May contain content only suitable for adults
Download
Show notes
In this episode Rusty and I interview Kiki Carr, founder of PinkEye, an indie queer movie salon which meets once a month at Eyedrum. PinkEye brings to Atlanta films that you probably won't see anywhere else, so check them out. And at their Valentine's Day event, they had free cupcakes - some with whiskey.
Length: 17:55 minutes
File size: 16.4 MB
P.S. Got something to say? Call us at 678-389-9441 and leave us a voicemail.