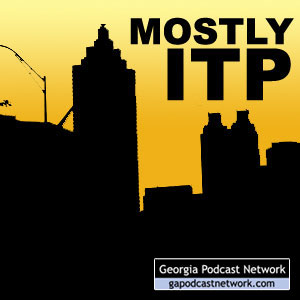 Amber and Rusty podcast about whatever strikes their fancy, which generally are things and issues inside Atlanta's perimeter.
Hosts: Amber Rhea, Rusty Tanton
Channel: Society & Culture » Personal Journals
May contain content only suitable for adults
Download
Show notes
We've had a lot going on lately, and in this talkie episode (recorded March 4, 2007) we bring you all up to speed. Here's a set list:
And, damn it, we were going to include clips from our ghost hunt at Andersonville Prison with the Henry Ghost Hunters, but we forgot. Next talkie, we promise!
Length: 25:40 minutes
File size: 23 MB