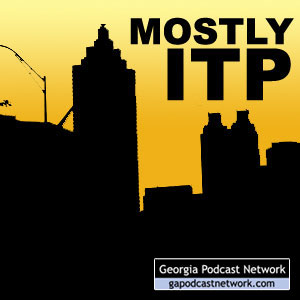 Amber and Rusty podcast about whatever strikes their fancy, which generally are things and issues inside Atlanta's perimeter.
Hosts: Amber Rhea, Rusty Tanton
Channel: Society & Culture » Personal Journals
May contain content only suitable for adults
Show notes
In this episode, I interview Julie Marateck, an Atlanta photographer whose work will be on display at the Artists Xplosion Art Show this Friday. (One of her favorite photos is included below; this and four others will be available for purchase at the show.) We talk about photography, spirituality, and Julie's amazing road trip trough the American west.
Length: 18:30 minutes
File size: 16.9 MB