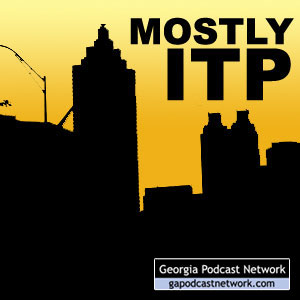 Amber and Rusty podcast about whatever strikes their fancy, which generally are things and issues inside Atlanta's perimeter.
Hosts: Amber Rhea, Rusty Tanton
Channel: Society & Culture » Personal Journals
May contain content only suitable for adults
Download
Show notes
In this March 22 interview, I talked with Beth (who was en route to Atlanta at the time), one of the organizers of Frolicon. What type of event is Frolicon? Well, according to the web site: "You can expect parties, games, educational classes, Rocky Horror, geekery, freakery and so many more things! You just have to experience it for yourself."
Unfortunately Rusty and I won't be able to make it to Frolicon this year; but everyone who can go, should! We'll be there next year, hopefully podcasting it.
Length: 15:51 minutes
File size: 14.5 MB