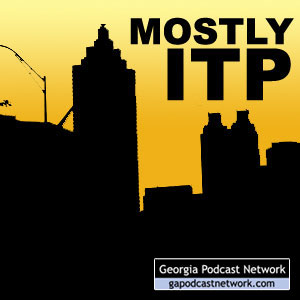 Amber and Rusty podcast about whatever strikes their fancy, which generally are things and issues inside Atlanta's perimeter.
Hosts: Amber Rhea, Rusty Tanton
Channel: Society & Culture » Personal Journals
May contain content only suitable for adults
Download
Show notes
In this April 19 interview Rusty and I talk with Ken Womack, Webmaster of EAV Buzz, a community site focused on East Atlanta. The site focuses on community mobilization around issues such as planning and development, as well as good old-fashioned socializing.
Unfortunately there is quite a bit of wind noise in this podcast. We recorded from the patio at Joe's Coffee, and it was pretty windy that day. We tried SoundSoap and The Levelator to reduce the noise, but to no avail. Sorry about that!
Length: 24:09 minutes
File size: 22.13 MB