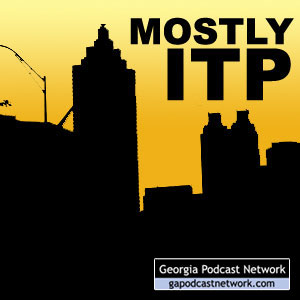 Amber and Rusty podcast about whatever strikes their fancy, which generally are things and issues inside Atlanta's perimeter.
Hosts: Amber Rhea, Rusty Tanton
Channel: Society & Culture » Personal Journals
May contain content only suitable for adults
Download
Show notes
Many topics were discussed in this talkie, which was recorded at the Starbucks on Moreland Ave. while we took a break from walking around the Inman Park Festival. Among them:
Length: 31:11 minutes
File size: 28.6 MB
We love voicemail! Call us at 678.389.9441. Add me as a Twitter friend here, and Amber here. E-mail us at info@gapodcastnetwork.com.