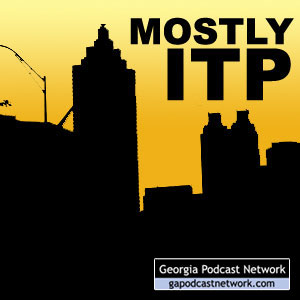 Amber and Rusty podcast about whatever strikes their fancy, which generally are things and issues inside Atlanta's perimeter.
Hosts: Amber Rhea, Rusty Tanton
Channel: Society & Culture » Personal Journals
May contain content only suitable for adults
Show notes
In this episode, I interview Paris Hatcher, co-executive director of Georgians for Choice. She describes some of the events and outreach programs GfC is involved in (the most well-known being the annual Walk for Women's Lives), explains why the mission of GfC is framed in terms of reproductive justice rather than reproductive rights, and talks briefly about some upcoming technology initiatives.
Add Georgians for Choice as a friend on MySpace here.
Length: 16:17 minutes
File size: 14.9 MB