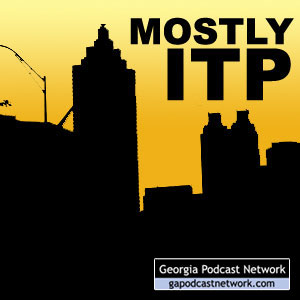 Amber and Rusty podcast about whatever strikes their fancy, which generally are things and issues inside Atlanta's perimeter.
Hosts: Amber Rhea, Rusty Tanton
Channel: Society & Culture » Personal Journals
May contain content only suitable for adults
Show notes
In this episode, Amber and I talk with Anderson Scott, who has photographed interesting and unusual places throughout Georgia. Recently, his photographs of the former Nuwaubian Nation of Moors site outside Eatonton were on display at Eyedrum, in an exhibit entitled Tama-Re: Land of the Nuwaubians. Much of this podcast centers around that exhibit, but we also manage to go off on a tangent about Central State Hospital in Milledgeville and purportedly haunted places in general.
Length: 22:57 minutes
File size: 15.8 MB