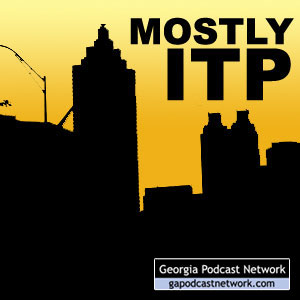 Amber and Rusty podcast about whatever strikes their fancy, which generally are things and issues inside Atlanta's perimeter.
Hosts: Amber Rhea, Rusty Tanton
Channel: Society & Culture » Personal Journals
May contain content only suitable for adults
Download
Show notes
We planned (a word I'm using very loosely here) for this to be a live Skypecast where we could have callers, but apparently Skypecasts don't work so well for Mac users. They sure as hell didn't work for us:
If you have better ideas for good ways to do live broadcasts with callers, please leave them here in the comments, email them to rusty@gapodcastnetwork.com or leave them on our voicemail at 678.389.9441. NowLive, Live365, Talkshoe, BlogTalkRadio, etc. are nice for many uses, but we're not interested in their file hosting and would like better sound quality than most of them can offer. Getting a Shoutcast/Icecast stream comes to mind, but damn, it seems like we should be able to do this with VOIP somehow.
Onward and downward...
After we talk about the Skypecasting debacle, topics included:
Length: 36:05 minutes
File size: 24.8 MB