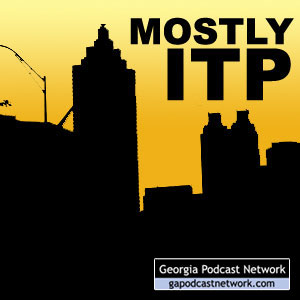 Amber and Rusty podcast about whatever strikes their fancy, which generally are things and issues inside Atlanta's perimeter.
Hosts: Amber Rhea, Rusty Tanton
Channel: Society & Culture » Personal Journals
May contain content only suitable for adults
Download
Show notes
We recorded this talkie on the road while staying at the Brady Inn in Madison, Georgia. Topics discussed include, but are not limited to:
Places we stopped on the first day of our road trip: Social Circle, Greensboro, Eatonton, Madison
Question from Nobilis via Twitter: will pole dancing become an accepted art form by the year 2040?
Ruminating on the permanence of our records: will there be any trace of us in a couple of hundred years?
Should I buy an iPod Touch or an iPhone? We received several responses on Twitter. (postmortem: I almost bought an iPod Touch before I found out I could get an iPhone without messing with our cell phone plan, so I ordered an iPhone)
Length: 27:37 minutes
File size: 19 MB
We love voicemail! Call us at 678.389.9441. Add Amber as a Twitter friend here, and me here. E-mail us at info@gapodcastnetwork.com.