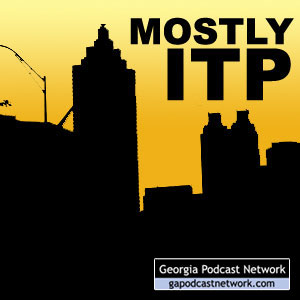 Amber and Rusty podcast about whatever strikes their fancy, which generally are things and issues inside Atlanta's perimeter.
Hosts: Amber Rhea, Rusty Tanton
Channel: Society & Culture » Personal Journals
May contain content only suitable for adults
Download
Show notes
In this episode, Rusty and I talk with Atlanta photographer Tom Query. Check out his work at WellspringArts and on Flickr. We discuss how the advent of digital photography has affected the idea of professional versus amateur photography, and what types of challenges commercial photographers face these days. Tom is also a sex therapist and he's coming to Sex 2.0, so we talk a bit about that as well.
Length: 18:27 minutes
File size: 12.7 MB