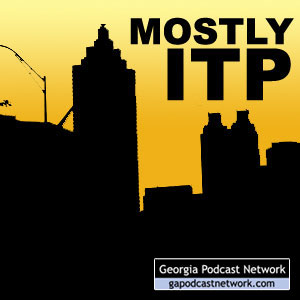 Amber and Rusty podcast about whatever strikes their fancy, which generally are things and issues inside Atlanta's perimeter.
Hosts: Amber Rhea, Rusty Tanton
Channel: Society & Culture » Personal Journals
May contain content only suitable for adults
Show notes
In this episode we talk with Stacia Farabee, Realtor to Atlanta's kink community. Check out her web site, MyKinkyAgent.com.
I know I probably got a little repetitive in the interview, but I just love this idea. It really shouldn't be a revolutionary thing to market one's services within one's own community, so why aren't we seeing more self-proclaimed kink-friendly professionals? I'm envisioning a possible social network around this concept; like FetLife except for business!
Music by Jonathan Coulton. Happy First of May!
Length: 20:28 minutes
File size: 14.1 MB