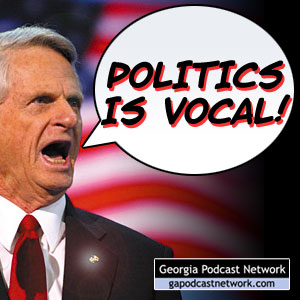 Politics is Vocal is the place to discuss local politics in your corner of Georgia. Is your area trying to incorporate? Fighting a big-box retailer? Saving park land? Saving the arts? Saving the whales? If it's local politics and you want to podcast about it, but aren't sure you can commit to a running show, Politics is Vocal lets you get your voice out there.
Channel: News & Politics
Show notes
Today is July 17th. Tomorrow is July 18th, and that's when Georgians go to the ballot box to select candidates in primary elections. It's also when the citizens of unincorporated Fulton County have the opportunity to decide whether or not the City of John's Creek will be established. Thomas & Nikki Strickland interview Michael Bodker, Chairman of the Committee for John's Creek, and offer commentary on the impending vote.
The Committee for John's Creek has its own website, if you're curious. There are also a couple of groups in opposition.
Length: 18:34 minutes
File size: 12.75 MB