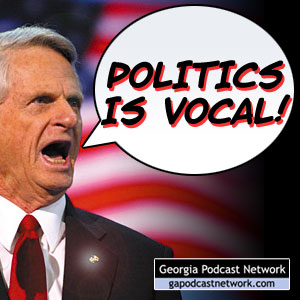 Politics is Vocal is the place to discuss local politics in your corner of Georgia. Is your area trying to incorporate? Fighting a big-box retailer? Saving park land? Saving the arts? Saving the whales? If it's local politics and you want to podcast about it, but aren't sure you can commit to a running show, Politics is Vocal lets you get your voice out there.
Channel: News & Politics
Show notes
The Midtown Neighbors Association held a townhall meeting on Thursday, June 7, to present information on the proposed Local Historic District for Midtown Atlanta. The district would span roughly from Ponce de Leon Ave to 10th street and from Juniper Drive to Monroe Drive, and would add a step to the review and approval of building permits to "contributing structures" in the district.
Property owner and real estate businessman Royce Collins launched a website opposing the district designation and was at the townhall fielding questions from neighbors. Kim Wilson of the MNA's committee overseeing the proposal talked about the process and communication with Midtown residents. And Atlanta Urban Design Commission rep Doug Young was on hand to field technical quetsions.
Relevant sites for more info, for and against:
http://preservemidtownatlanta.org
http://dontlowerourpropertyvalues.com