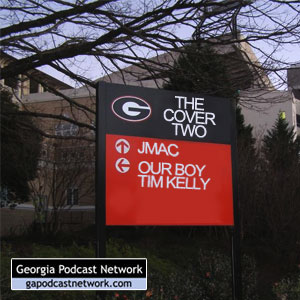 Jmac and our boy Tim Kelly break down the world of college and prep football, paying particular attention to Georgia and the SEC.
Hosts: Jmac
Channel: Sports & Recreation » College & High School
Download
Show notes
As the holidays approach us, Jmac and our boy Tim Kelly relish Georgia's 37-15 victory over Auburn, take a look at the national title picture and ponder how to withstand an attack from zombies. Seriously.
File size: 31.9 MB
Length: 55:28 minutes