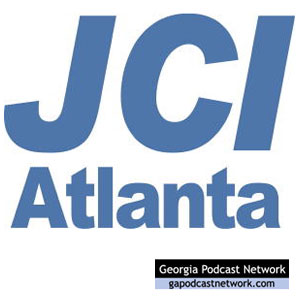 Junior Chamber International Atlanta is an organization of young professionals with the purpose of training the young leaders of tomorrow. This podcast features speeches from many of Atlanta's top executives and entrepreneurs.
Hosts: jciatlanta
Channel: Business
Show notes
Michael Bryan is Executive Director of the Atlanta Wine School (AWS). Two year-old AWS provides a continuous learning experience with renowned international speakers for consumers and the trade. The Atlanta Wine School is the only wine-centric institution in the Southeast for the appreciation and education on wine to consumers. Since inception, nearly 2,000 students have enrolled in classes.
Bryan serves on staff for almost every major wine festival in Atlanta, and speaks on wine-related subject matter for private, public, and trade events. In addition to serving on the Education Advisory Board of the Society of Wine Educators, he holds that organization's Certified Specialist of Wine credential. Additionally he has obtained as the Intermediate Certification with merit via the Wine Spirit Education Trust of London, and most recently was award the title of Certified Sommelier via the Court of Master Sommeliers. Bryan has appeared in numerous regional and national publications, along with radio & television spots, most recently as guest "wine guy" on Alton Brown's Good Eats, as well as Good Day Atlanta.
He is the publisher & editor of a monthly eNewsletter called Connect With Wine to over 15,000 wine enthusiasts with subscribers in seven countries. Additionally, he is the publisher & editor of Jane's Weekly Wines, a weekly wine review column with 850 subscribers nationally.
Summer 2006 has seen the latest venture with a 50% ownership of Atlanta Wine Club, with a charter to become the largest membership-based wine club in the US.
Bryan's deep-rooted passion around wine lead to the creation of an organization that uses wine to foster connections with people on multiple levels. He believes, like a fine wine, life must be full, rich and balanced. AWS embodies his passion and allows him to share it with a great number of people.