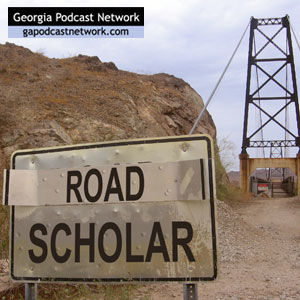 From visionaries to eccentrics and everything in between, the US is home to the creations of people dedicated to making a designation out of their dreams. Road Scholar looks to point you in the right direction so you to can enjoy strange and odd places that every state has.
Hosts: Robert
Channel: Society & Culture » Places & Travel
Show notes
Myself (Rob - Neon Poisoning) and Amber from the Georgia Podcast Network talk about out mutual appreciation for odd roadside attractions, starting with a small collection of places in our state Georgia. From visionary artists to millionaires to animal conservancies, all have created destinations in the "Peach State." Any of the attractions mentioned that have online resources and/or sites are included below.
Official Sites:
Roadside America Articles:
Wikipedia Entries:
Additional Resources and Unofficial Sites:
Length: 18:59 minutes
File size: 17.4 MB