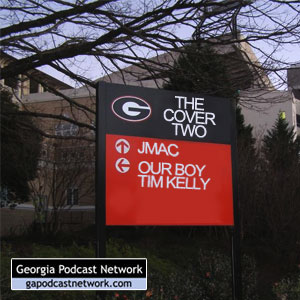 Jmac and our boy Tim Kelly break down the world of college and prep football, paying particular attention to Georgia and the SEC.
Hosts: Jmac
Channel: Sports & Recreation » College & High School
Show notes
The second round of The Cover Two, with Matt pinch-hitting for The Realist, somehow actually ran longer as we try to make sense of 'Separation Saturday' and get current Georgia linebacker Tony Taylor's number retired at Oconee County High School. Plus we start up a new interactive game for our listeners.
Length: 51:56 minutes
File size: 59.4 MB