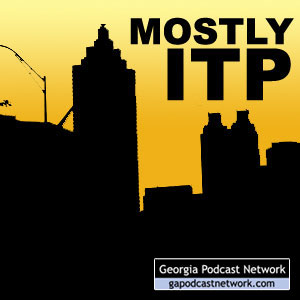 Amber and Rusty podcast about whatever strikes their fancy, which generally are things and issues inside Atlanta's perimeter.
Hosts: Amber Rhea, Rusty Tanton
Channel: Society & Culture » Personal Journals
May contain content only suitable for adults
Show notes
In our second video episode, we bring the camera along with us on one of our road trips and point out some things you can look for while traveling through Southern towns. This trip took us through Middle Georgia, including Columbus, Thomaston, Warm Springs and Greenville along with a few others that didn't make it into the video due to space considerations.
We love voicemail! If you know of anything else people should look for when traveling to Southern towns (there are a few we know of we didn't get time to capture for the video, like masonic lodges and terrazos), call us at 678.389.9441. Chances are excellent we'll include your thoughts in our next talkie, which as of now will be podcast-after-next.