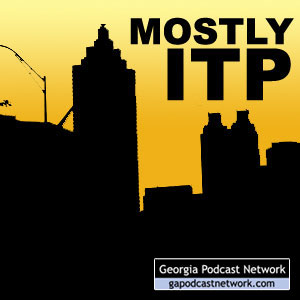 Amber and Rusty podcast about whatever strikes their fancy, which generally are things and issues inside Atlanta's perimeter.
Hosts: Amber Rhea, Rusty Tanton
Channel: Society & Culture » Personal Journals
May contain content only suitable for adults
Show notes
Our introduction bumper that we put in front of all of our podcasts says we're "focused on all things Atlanta and sometimes elsewhere." This is another of our "sometimes elsewhere" episodes, and I think it's one of our better interviews.
The subject is Peter Hughes, PhD, who is from Augusta, Ga. One of his great passions is to document the life and times of Henry Shultz.
Shultz is an interesting historic figure for a variety of reasons, including:
Building the first successful bridge across the Savannah River, which connected Augusta to South Carolina, against formidable odds when others had failed
Founding the town of Hamburg, South Carolina (which no longer exists) out of spite for Augusta
A reputation of being both a shrewd entrepreneur and a violent megalomaniac.
Hughes has a section of his web site dedicated to the life and time of Shultz, which is one of only a few Internet sources that mentions Hamburg or Shultz at all (aside from a few sources about the Hamburg Massacre, which was after Shultz's time). We discuss what led him to create it, and Hughes shares several stories about this colorful historic figure.