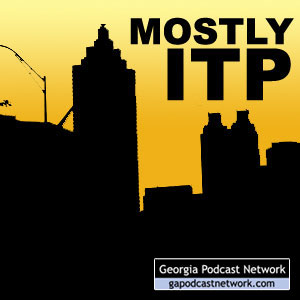 Amber and Rusty podcast about whatever strikes their fancy, which generally are things and issues inside Atlanta's perimeter.
Hosts: Amber Rhea, Rusty Tanton
Channel: Society & Culture » Personal Journals
May contain content only suitable for adults
Show notes
In this episode I interview Atlanta resident Franklin Veaux, creator of Onyx, a computer-based "game of sexual exploration." (Check out Regina Lynn's YourTango article about Onyx.) He also created the interactive sex map that was all the rage in the blogosphere a few months ago. We talk about life, the internet, and polyamory.*
* Obligatory vague Hitchhicker's Guide to the Galaxy reference.