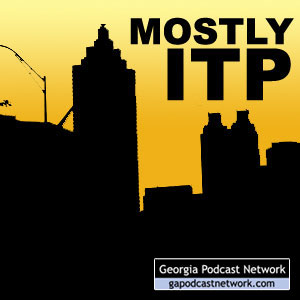 Amber and Rusty podcast about whatever strikes their fancy, which generally are things and issues inside Atlanta's perimeter.
Hosts: Amber Rhea, Rusty Tanton
Channel: Society & Culture » Personal Journals
May contain content only suitable for adults
Show notes
I've been trying to make good on a goal I set more than a year ago to record more family history. My mom and I went to visit my Great Aunt Jane this past Saturday to shoot video of her telling stories about her life. We knew she had been a nurse, but we didn't know until Saturday she had been a night supervisor at Grady Hospital in Atlanta on December 7, 1946, the night of the Winecoff Hotel Fire.
The Winecoff Hotel Fire was the worst in history at the time, and remains the worst in U.S. history, with 119 fatalities. In this video, she recalls her experience working in the morgue.
More information about the Winecoff Hotel Fire:
We love voicemail! Call us at 678.389.9441. Add Amber as a Twitter friend here, and me here. E-mail us at info@gapodcastnetwork.com.