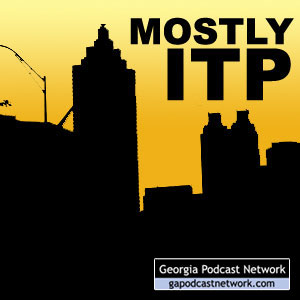 Amber and Rusty podcast about whatever strikes their fancy, which generally are things and issues inside Atlanta's perimeter.
Hosts: Amber Rhea, Rusty Tanton
Channel: Society & Culture » Personal Journals
May contain content only suitable for adults
Show notes
I interview staffers from Creative Loafing's online division: Webmaster Aaron Karp and Online Editor Laura Fries. We discuss Creative Loafing's new web site, the implications of blogging and podcasting on traditional media companies, and the Loaf's future plans for its online presence.
Length: 32:10 minutes
File size: 29.4 MB