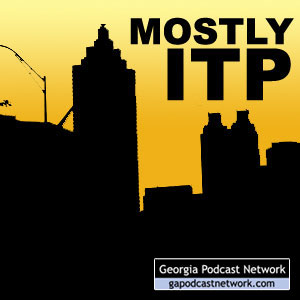 Amber and Rusty podcast about whatever strikes their fancy, which generally are things and issues inside Atlanta's perimeter.
Hosts: Amber Rhea, Rusty Tanton
Channel: Society & Culture » Personal Journals
May contain content only suitable for adults
Download
Show notes
Amber and I attended the Atlanta Pride Festival this weekend and spoke to several of the groups in attendance. We recorded two religious groups, two political groups and a redneck bear. I'm not sure what happened to my interview with a rep from the Log Cabin Republicans, but the rest are here, including:
In my interview with the Log Cabin rep, we talked about the schism between religious and business conservatives. He was sent in from Washington D.C., so I didn't ask him about the governor's race.
Length: 27:29 minutes
File size 25.2 MB