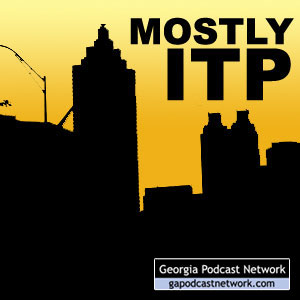 Amber and Rusty podcast about whatever strikes their fancy, which generally are things and issues inside Atlanta's perimeter.
Hosts: Amber Rhea, Rusty Tanton
Channel: Society & Culture » Personal Journals
May contain content only suitable for adults
Download
Show notes
In this podcast, we follow four students through graduation night from the Jeff Justice Comedy Workshoppe at The Punchline, which took place Aug. 21. We start with before-the-show interviews to get insight into what they're feeling and why they're participating, then we play their routines in their entirety, and we conclude with their post-show thoughts. There is also an interview with instructor Jeff Justice.
The four students, in order of appearance, are:
Length: 38:42 minutes
File size: 35.45 MB